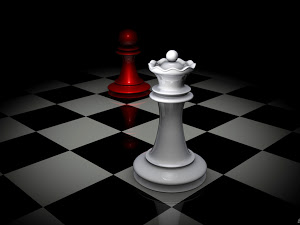 I hope you all had a great Christmas with your family and friends. What an honor to reflect our hearts towards the fact that God sent His Son to this earth to get messy so that we could have a relationship with Him. The lyrics to O Holy Night captures it beautifully…
Long lay the world in sin and error pining
'Til HE appeared and the soul felt its worth
A thrill of hope…
Let all within us praise His holy name!
We had an incredible day on Sunday as many people were here to be challenged by the reality of Christ's birth. It is based in history and requires little faith. The faith comes in when we realize the significance of WHY Jesus came – to rescue us from the penalty of our sins. (If you missed the message, you can listen to it here.)
We mentioned that since Jesus is King, then we must be the pawns that are there to serve the King. This is clearly seen when God decided to entrust the lowly shepherds with the message of hope that He was sending to the world. Through the unmatched (Jesus), God invites the unexpected (shepherds…me…you) to experience the undeserved.
These shepherds were often looked down on in their society. They could not keep ceremonial laws, they moved often, and they weren't allowed to testify in a court of law.
Two points stick out about the shepherds involvement in the account of the birth of Jesus.
These unexpected shepherds who experienced the undeserved were…
1. Genuinely changed by seeing Jesus (Luke 2:17-18)
Something happened in them that caused people to take notice. Before seeing Jesus, no one believes them about anything. After seeing Jesus and telling people all about it, people are amazed at what they are saying. God used the people no one would believe to be the 1st human witnesses to invite the unreached to believe that the long awaited Savior had come.
Now that's pretty impressive! This is the power that God has to change a life. As pawns for the King, it is our job to get people in environments where they can see Jesus. Once this happens consistently, it is impossible for them to stay the same. Jesus changes lives!
2. Changed people that went back to same environment (Luke 2:20)
These shepherds returned to tending sheep. But they were different! Many people assume that when they are changed by God that all of their troubles and frustrations will automatically change as well. Instead what we see in the lives of the shepherds is that they "returned" – they went back to their same old job. However, there was a significant change. The change was in THEM not in their surroundings.
When we are made new by God, we still have the same family, job, relationships, struggles, etc. The difference is that we are different. We go back to our same old jobs, but as a brand new person. We go back to our same old families, but as a brand new person. We still have the same old struggles in life, but we approach them as a brand new person.
As we wrap up Christmas week and enjoy the fresh start that a new year brings, may we be mindful of the role that God has called us to play in His plan to reach the world with His love, grace, peace, and forgiveness. May we (like the shepherds) tell others about the hope that is found only in a relationship with God.
We are the unexpected that have experienced the undeserved and we have been forever changed by it. As a result, let all within us praise His holy name!
We are pawns for the King!